6 Benefits of Intelligent Queue Management systems
6 Benefits of Intelligent Queue Management systems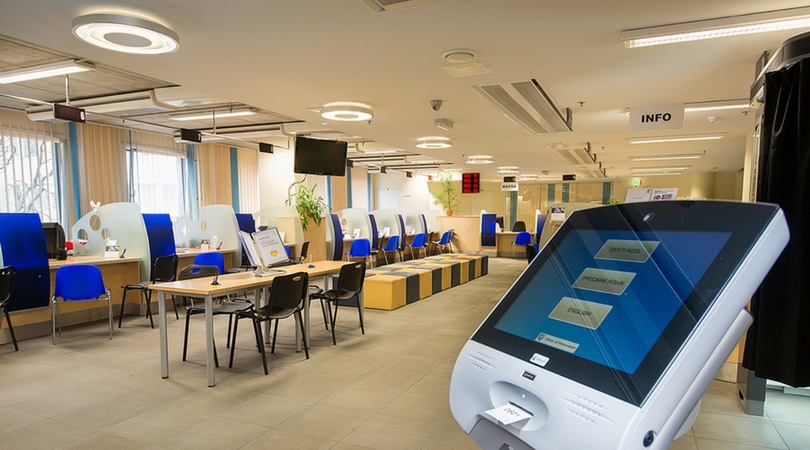 Discernment is that Queue Management Systems just enable clients to take a ticket and sit tight for their turn as opposed to remaining in line. On the off chance that you suspected as much too at that point read on.
Not a "take a ticket system" anymore
Queue Management Systems have evolved since the 80's. They are being used not only to comfort customers but they help the organisation improve their service in many ways. Here are 6 benefits of an intelligent queue management system. When the founders of Qmatic sought to remove long lines in a restaurant, they invented a ticket number system. This system would simply print tickets with queue numbers. The numbers would be called at the counter and served. This is where the first Electronic Queue Management System was born in Sweden in the early 80's.
1. Manage Customer Queues
We all hate to wait but queues are inevitable. We have queues almost everywhere. Queue Management Systems help us wait comfortably instead of standing in long queues.We take a ticket and wait for our turn. This not only helps in comforting customers but also reduces any sense of insecurity among customers that their turn might be taken by someone else. Happy customers will always be your best ambassadors. Not to mention the increase in revenue due to the customers being relaxed and happy.
2. Staff Satisfaction
With no customers jumping over each other to get to the counter, the staff is relatively at ease. This helps the staff serve customers in a relaxed environment. A recent study by economists at the University of Warwick found that happiness led to a 12% spike in productivity, while unhappy workers proved 10% less productive. As the research team put it, "We find that human happiness has large and positive causal effects on productivity. Positive emotions appear to invigorate human beings."
3. Improve Service Quality
Now that you have relaxed staff, you can expect better service quality. The statistics provided by an Intelligent Queue Management system helps you keep a track of staff performance. Any service level issues are highlighted immediately. Managers can follow live statistics and even assign more staff to a particular service. This helps in bringing down waiting times. In addition to this, the statistics also point out any staff that might be slower than others and may need help or training.
4. Optimise Costs
With an intelligent customer management system, you always know your customer flow. The system can even help predict customer queues based on historic data. This allows the manager to plan in advance and get more out of his/her staff resources. For instance, if the statistics show that customer queues do not start building up before 11 am, some counter staff can be utilized for back office tasks until then.
5. Customer Feedback
"The customer is king" and you would definitely want to know what he is thinking about your services. With Customer Feedback Devices attached to Intelligent Queue Management systems, organisations can get instant customer feedback. This data is further utilised to improve service and products.
6.Mobile and Internet Queuing
Mobile density in Pakistan as of Feb 2017 is 137 Million as per PTA. Furthermore 3G/4G subscribers are approaching 39 Million. Additionally 42 Million broadband connections to households are further spreading the use of internet to a better part of the population. People are using internet on their phones or desktops to get most of their services and products. Organisations are competing to attract millennial customers. Mobile queue management systems are no exception. With mobile queuing apps, customers can get queued up before they leave home. They can even get appointments for public services or healthcare over internet. Once they arrive, they do not need to wait for long before it is their turn. Queue Management Systems are much more than mere ticket systems.
[dt_sc_post_social_shareg post_id="7512" /]